You can get and use your Bellelily Coupons in 3 steps:
1. Open the coupons collection page https://www.bellelily.com/user/coupon/get.
2. Click the coupons and they will be kept in your account in 1-3 seconds.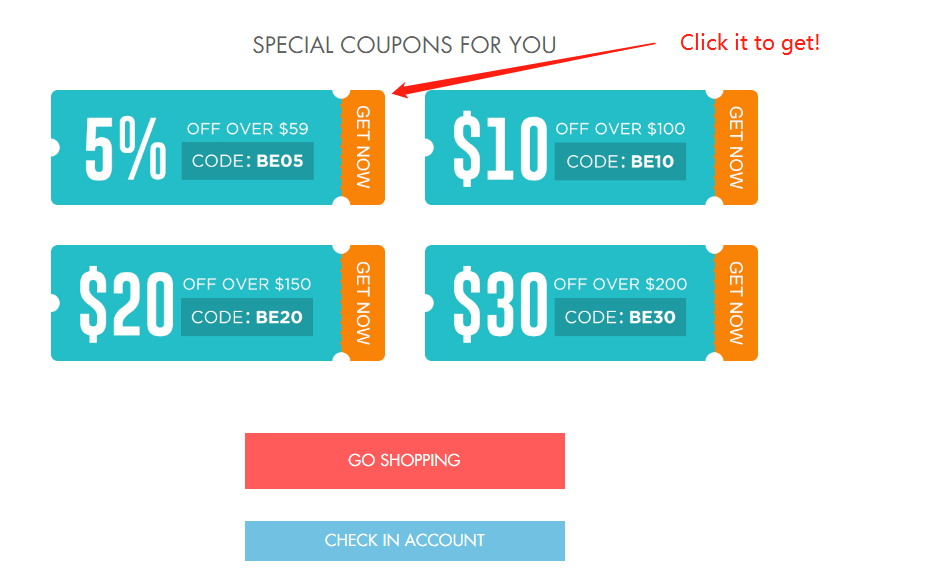 Then you can check them immediately in your account or have fun shopping!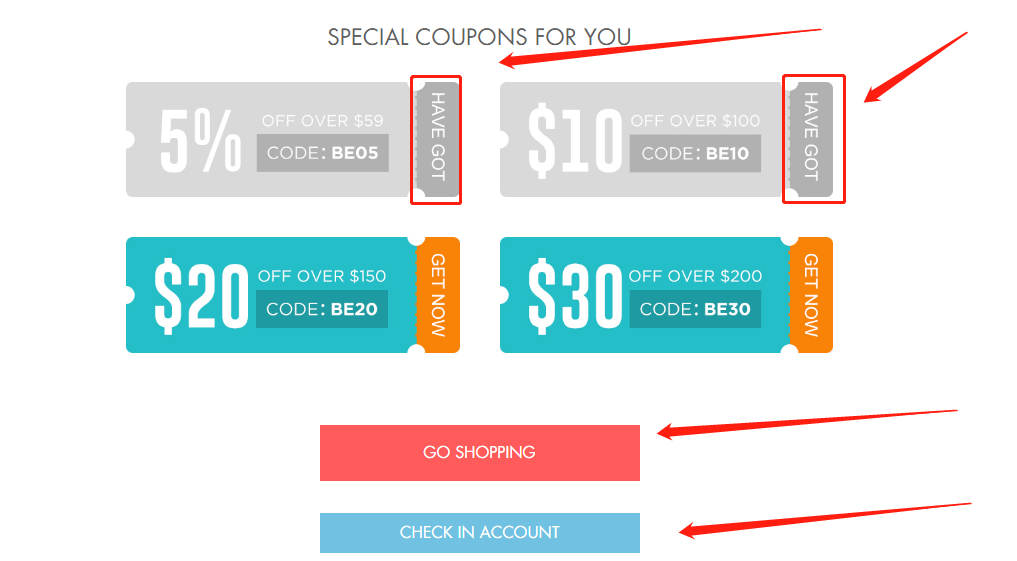 3. At Checkout, click the drop arrow.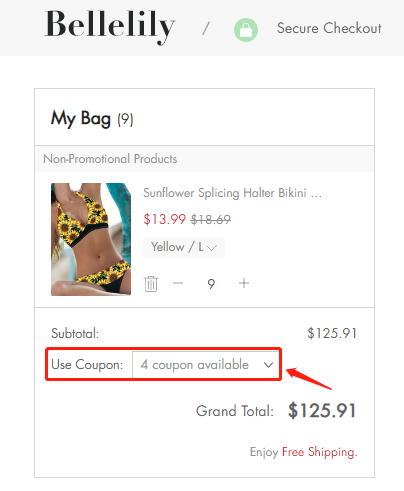 Then you will be taken to this page. All valid coupons in your account can be shown and chosen by you. You can fill a coupon code(Please be sure to use CAPITAL LETTERS when entering your coupon code. ) and USE NOW or click a coupon to apply it!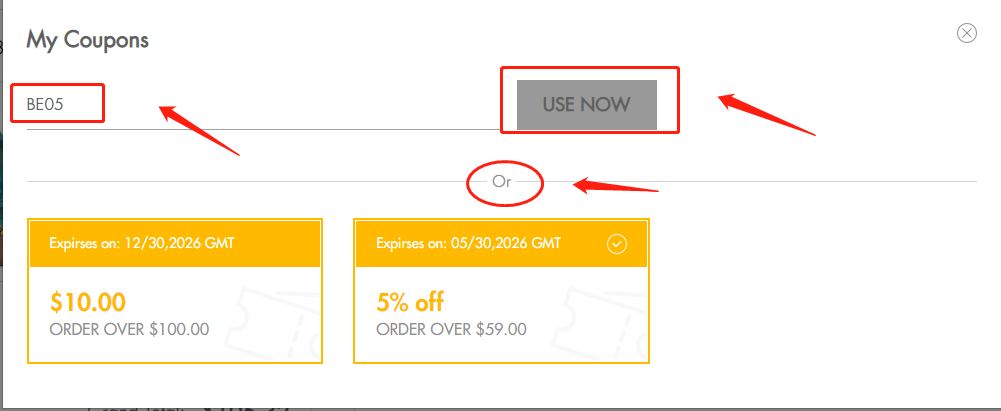 The coupon has been applied successfully!