Why join our Dropshipping Program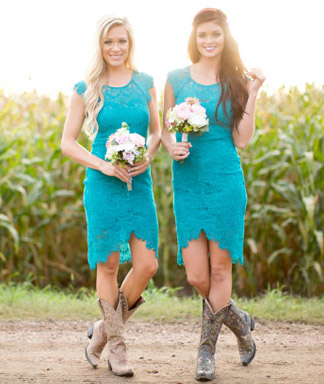 1. You can buy our goods at competitively low VIP prices, this is the lowest price possible for resellers.
2. You get preferential customer service. Whenever you access the customer service department, your sales representative will assist you without delay.
3. You get faster shipping. Tell your sales representative what you are selling and we will buy more stock for you in order to ship your order in 24 hours.
Who can join our program

Anyone who buys on a regular basis is able to join our Dropshipping Program.
In order to be eligible for the program and enjoy this higher level of service along
with better prices, you must first be a member and have brought from us already.
How do I join your Dropshipping Program

Simply register an account with us at the Bellelily website. Afterwards, contact support center and let us know how you will work with us and provide an estimate of your sales per month. For example, the total number of orders and also the transaction value. We will review the information and contact you when you have been approved as a VIP customer. You will then be able to get dropshipping prices.

Start your online business in 3 easy steps:

Step 1
Choose the items for the dropship order.
Step 2
Provide your customer's shipping address to us.
Step 3
Once we have confirmed receipt of your payment for the dropship order, we will quickly ship the goods to your customer.
Dropshipping with Bellelily.com gives you the convenience of being your own boss with your own online business in just a matter of hours. The full range of our inventory is available for all our dropshippers; it really is as simple as choosing what products you want to sell, and then contact our sales team if you require any assistance.
When you order, it will help us if you write "dropshipping to customer" in the shipping comments. For fraud prevention and security reasons, we always carefully check if the shipping address is different from the billing address. If you are a new dropshipping customer with us, we may need to email or phone you to conduct verification checks before processing the order. We apologize for the slight delay that this can sometimes cause, however our first priority is to protect our customers from fraud with our security measures.
Please note that we never include Bellelily.com promotional materials or invoices featuring our name in the packages dispatched to your customers. Bellelily.com employs various methods designed to protect the true source of the goods, along with the price that you, as the vendor, paid for them. This helps to protect our business relationship and also ensures customer loyalty from our dropshipping customers.
If your customers experience any technical difficulties or issues, or want to return the goods purchased, they must first contact you as the Bellelily.com account holder as well as the original vendor of the purchased goods.
Please note that it is your responsibility as the Bellelily.com buyer/dropship vendor to be knowledgeable in all tax issues and to inform your own customers relating to these matters. Bellelily.com accepts ZERO responsibility for providing tax information or news relevant to individual countries. However, we would be happy to assist you in minimizing the tax burden if you have special packaging or declaration instructions for specific orders.
To get started, simply browse our categories, and choose the hottest products you want to sell. When you're reading to start marketing your products, contact us at support center and we would be happy to provide you with more tips and discounts.
How Dropshipping Works