How can I use my coupons? Why does my coupon not work?
Last updated 05/02/2018 16:03:07 PM
There are two coupons for you to choose from our website.
Firstly, you can see our coupon code on our website.
At Checkout, enter the coupon code in the appropriate box then click apply.
Please be sure to use CAPITAL LETTERS when entering your coupon code.
Example: BL10 (Correct); bL10 (Incorrect)
Note: This coupon is just an example.

Secondly, you can also use another kind of coupon on our site.
Our promotion website also offer another kind of coupon which is totally different from the first one. For example, right now, you can get coupon like following picture on our VACATIONTIME promotion.

Click on this picture and you will see: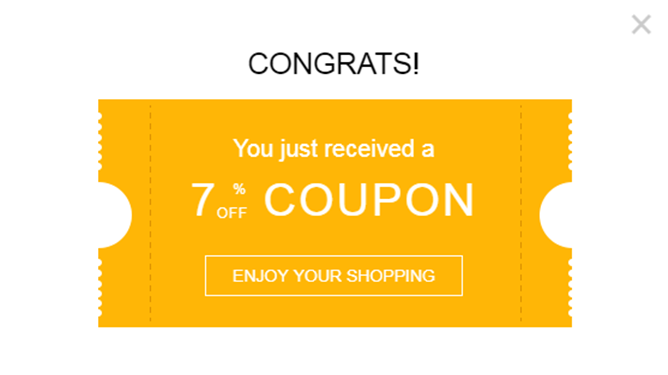 Now,you have received this coupon.
About how to use this coupon: Click on "MY ACCOUNT",

You can find the coupon that you just collected in "MY COUPONS" .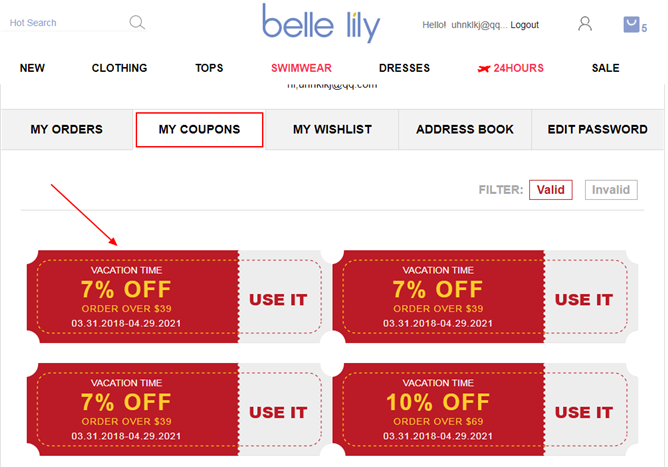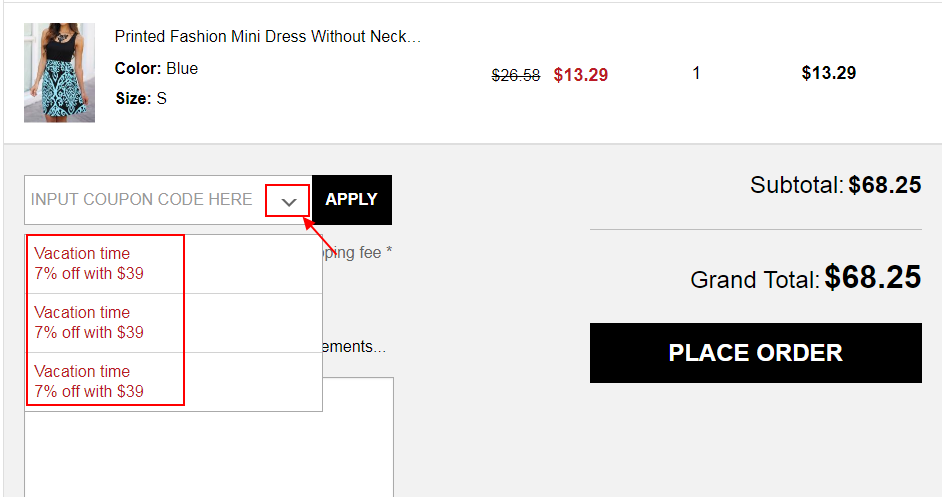 On the "Check out " page you can see , Click on this inverted triangle symbol and you will see your coupon and you can use it.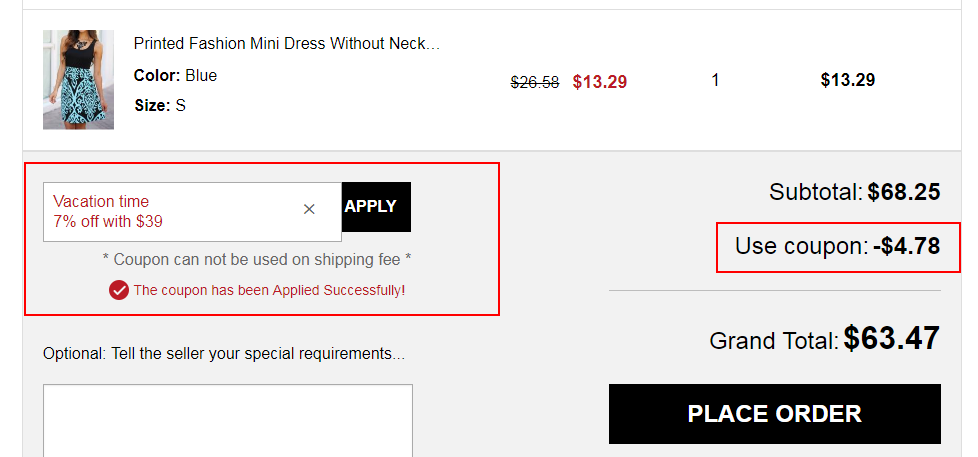 Choose one of your many coupons, you can see that the coupon has been applied successfully.
Some Coupons will require a minimum purchase of $30 USD (or $38 AUD). Please refer to coupon details.
Did this answer your question?
Please note that your feedback will be looked into but you won't receive a reply from our Customer Care Team. If you have a question please use the Contact Us links on our Help pages.

Was this answer useful?